We live here because the rain is clean, the sun is earned, and the wind blows wild. We live here because we can. Cliff House - Furnished Living...
Executive Waterfront Rentals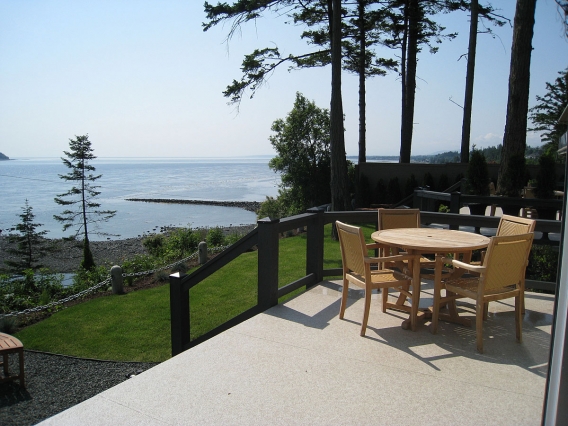 At Cliff House we provide high-end furnished rental accommodation for both holiday guests and extended stay guests. Cliff House is perched above Discovery Passage in Campbell River. We pride ourselves on offering the finest Furnished Accommodation on Northern Vancouver Island.
What can I do in Campbell River?
Campbell River is an outdoor adventurists' dream. Some of the outdoor activies in Campbell River are:
Skiing / Snowboarding
Cross Country Skiing / Snowshoeing
Cycling
Boating
Skateboarding
Whale watching
Scuba diving
Kayaking
Canoeing
Spelunking
Learn more about Campbell River, Getting Here and our Accommodations.
Our Rental Philosophy
We believe in combining the best of urban living with all the comforts of home. Our properties are within walking distance of downtown and our array of amenities is second to none.